Facility
China Airlines Engineering & Maintenance Organization, located at Taoyuan International Airport, is well-equipped with 2 hangar facilities, engine shop, component shop, and a warehouse.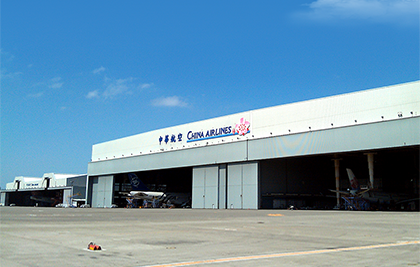 Hangars
Two modern hangars have a floor space of altogether 49,070 square meters that can accommodate up to five wide-body aircraft and one narrow-body aircraft to perform heavy maintenance simultaneously. There is an individual bay for special purposes of painting, where global standards are adopted for waste and exhaust air treatment before disposal. In the 3-bay hangar, the state-of-the-art suspension equipment can provide a safe and efficient workplace to ensure maintenance quality and shortened aircraft ground time.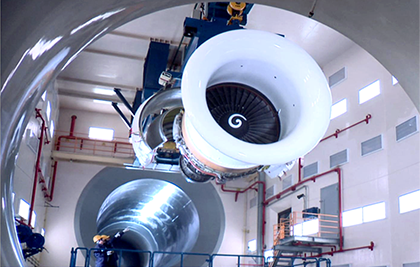 Engine Shop
The shop area covers 33,781 square meters, with an engine test cell of a thrust rating up to 120,000 pounds. The shop facilities also include testing and calibration stands for engines, APU and their accessories. Besides, equipment of electroplating and metal surface treatment is in place to increase the shop's overall capabilities.
---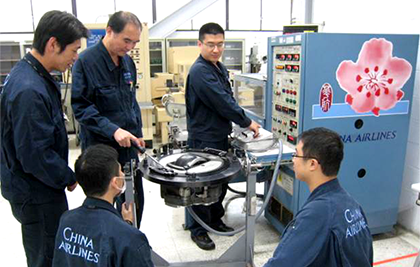 Component Shops
Component shops provide repair services for Avionics, electrical accessories, hydraulic accessories, and wheel-and-brake accessories.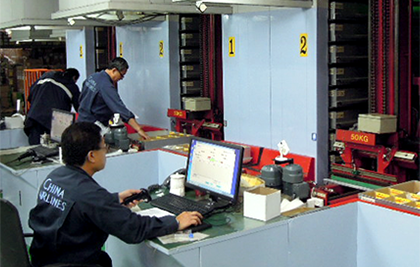 Supply and Warehouse
AS/AR is the largest automatic inventory management system in Taiwan, with control over a total of more than 120,000 materials and accessories.Connected to ERP (Enterprise Resource Planning) system, AS/AR can update inventory status, store & retrieve parts at the same time, thus reducing time required for material issuing. In addition, 24-hour constant temperature (22- 26°C, 40-60% relative humidity) provides an ideal environment for material storage.